Kuk91 wrote:
@SctottMorris: "New song: "
Homo Sappy Blues
". Something about vodka, migration and
tattooed children
#pjharvey"
@supercharged10: "So what were those PJ harvey lyrics? What God sent you?
A tattooed kiss on the forehead
? that is definitely a number one"
From previous sources: another line in the song is "what God gave you".
__________________________________________________
"...So when I asked the security guard in hope, his eyebrow raised itself and he announced with a giant grin: "I think this is your lucky day!". He then led me to a side room in Somerset House's New Wing, introduced me to another staff member who confirmed that yes,
this was the first time they'd ever had a no show
and I would be welcome to join the session in progress. I had missed the first fifteen minutes or so, but I didn't care!" - What a lucky bas... MAN. )))
http://melmelis.blogspot.co.uk/2015/02/pj-harvey-recording-in-progress.html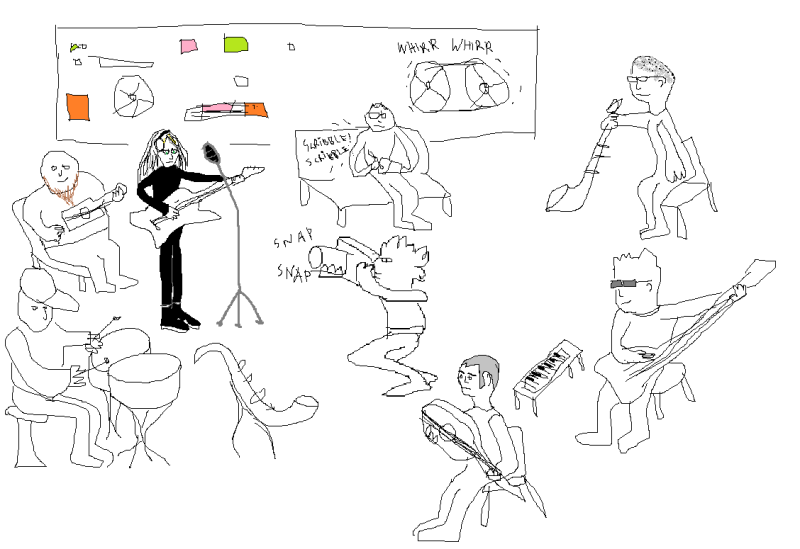 "Peej herself was wearing all black, headphones on, her black hair cascading down in waves, either side of her face. She was testing her vocals on one of the new songs, which turned out to be the "
The Revolving Wheel
" I believe. Her long time collaborator John Parish listening intently, brow furrowed in concentration as she played the chords she wanted him to reproduce on his acoustic guitar. Flood the producer bounced energetically around the room alternately clutching a cup of coffee and a red moleskine notebook, occasionally scribbling something down, occasionally offering sage advice. "You could bring in the instruments one by one" he suggested on one such foray from his two seater sofa, a statement more than a question. "No" remarked Polly laconically, with a smile. Perhaps a polite reminder that this was her album and vision. Flood didn't argue, he smiled back. This seemed like a team without friction, a professional but easy going atmosphere to work in. A photographer, I'm guessing Seamus Murphy who created the wonderful films accompanying PJ Harvey's brilliant last album "Let England Shake" duelled with Flood for centre stage, taking shots of the artists. Also in the room (I think) were the drummer Kenrick Rowe and Terry Edwards, who was ready with his saxophone as well as another unidentified musician with a wondrous beard [possibly Alain Johannes]. A couple of sound engineers dipped in and out at times too. Mick Harvey was also there, sitting next to John Parish, he seemed in a quietly jovial mood, perhaps because the onus was on Parish for the next few minutes. And then some magic happened, Parish played on an acoustic guitar and Polly sang. It was beautiful. We heard the whole of "The Revolving Wheel" from the new album. At the end, I, like many other people in the audience resisted the desire to clap. I saw the two girls in front of me clasp each others hands more tightly. I saw other people smiling in loving appreciation, me too.
The band then seemed to be building up to play a more complete, multi-instrument version of the song, perhaps a version which would end up on the album. The anticipation was building as they tuned up and jammed little elements of it. Mick Harvey's guitar delivered some pounding bluesy derivatives of the main chord structures but unfortunately our time was up. We were asked to leave the viewing area."